What if there were a time-tested guide for discovering and fulfilling your true calling?
As it turns out, such a map exists. Perhaps the world's most important guide for finding your true calling is the Bhagavad Gita, a classic text of yoga wisdom that has inspired generations to live more meaningful lives.
In Your True Calling: Essential Teachings of Yoga to Find Your Path in the World , you'll learn how this powerful map can help you identify and align with your own unique calling.
Throughout this eight-week course, you'll receive clear guidance for discovering your purpose with lessons, practices, meditations, reflections, and homework—actual tasks inspired by timeless yoga wisdom—so you can figure out why you're here.
Your guide on this journey is Stephen Cope, a modern master on the subject of finding your true calling.
Through his decades of teaching and leadership at the Kripalu Center for Yoga and Health, Cope has helped thousands of students discover greater purpose and meaning.
Your True Calling is at once a call to action and step-by-step guide to discover and embrace your purpose.
"We cannot be anyone we want to be. We can only authentically be who we are."
—Stephen Cope
A Life Aligned with Your Soul
With this online program, you're invited to attend a beautiful and transformational training with one of Kripalu's leading teachers from the comfort of your own home. The Kripalu Center for Yoga and Health is one of the most sought-after retreat centers for the wisdom and practice of yoga in the United States. You'll experience:
Self-Discovery

Reveal your archetypal story to gain a greater understanding of your gifts, your challenges, and your purpose

Yoga Wisdom

Explore the foundations of this ancient path—yoga mythology, the pillars of dharma, the Bhagavad Gita, and more

Personal Breakthrough

Identify and overcome challenges to living your purpose—self-doubt, confusion, fear, distraction, and other common obstacles

Inspiration

Learn from exemplars of living your true calling, incluidng Harriet Tubman, Beethoven, Gandhi, and many others

Authentic Joy

Experience more happiness and fulfillment as you cultivate regular "flow states"—those timeless periods when effort and delight become one

Action in the World

Understand karma yoga as a path to awakening—clarify your unique genius and how to use it in service of the times we live in
"When you follow this path, something astonishing happens. You become not the doer, but a conduit of a higher power, of a larger consciousness than you possess."
—Stephen Cope
A Journey Through the Bhagavad Gita
Discover your dharma and live an optimal life
In the yoga traditions, to know your true calling is to know your dharma. In the Bhagavad Gita, "dharma" refers to the connection between your true nature and your personal action in the world—in other words, your purpose.
For centuries, the Bhagavad Gita has guided seekers to discover and fulfill their own dharma through the timeless tale of the fabled archer, Arjuna, and his divine mentor, Krishna.
Under Cope's masterful guidance, the stories in the Bhagavad Gita come to life, complemented with accounts of Western luminaries and insights from the world's wisdom traditions.
When you step into this path, you learn to align your actions in the world with the spiritual guidance in your heart. You awaken to a life of purpose and meaning.
About Stephen Cope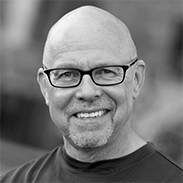 Stephen Cope, MSW, is the founder and former director of the Kripalu Institute for Extraordinary Living and a psychotherapist who regularly writes and teaches on the intersection of Western psychological paradigms with Eastern contemplative traditions. Known for his ability to make advanced, esoteric teachings accessible for Western audiences, he has been helping others transform their lives through the wisdom of yoga for over 30 years. Cope is the author of several bestselling books including The Wisdom of Yoga and The Great Work of Your Life.
The Time to Live Your Purpose Is Now
When we look around at all the things we wish we could impact—both in our own life and the world around us—it's easy to feel overwhelmed. How do we know where to put our energy?
One of the most surprising secrets about stepping into your true calling is that you'll likely find yourself making a real impact on the world around you in a unique way that only you can fulfill.
This will look different for everyone, and it might not look like you expect it to . . .
But when you follow this path, it will happen. And you will find joy on this path, for nothing fulfills us more authentically and deeply than living in alignment with our purpose.
It's time to bring everything you have to the table right now. To wake up and contribute to the reality you want to create. To live and enjoy your true calling.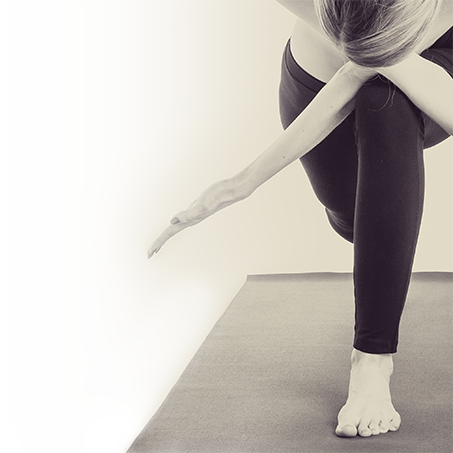 What You'll Receive
Eight Video Sessions—high-definition videos filmed at the Kripalu Center for Yoga and Health in Massachusetts
Two Live Q&A Sessions—a unique opportunity to ask Stephen questions about the course content and your own experience
A Private Online Journal—with questions for reflection and integrating the course teachings into your life
Complete Downloads of All Sessions—videos, live sessions, meditations, and more to support your ongoing discovery
Guided Meditation, Journaling Prompts, and Homework—you'll receive a variety of tools and techniques to help you clarify, explore, and live your true calling
plus


Three Bonus Gifts
The Science of Yoga

For thousands of years, the yoga traditions have been fascinated with two questions: Why do we suffer, and how can we liberate ourselves from suffering in order to live an optimal human life? In this 65-minute video masterclass, Stephen Cope explores the fascinating scientific evidence supporting the validity of yoga's oldest teachings. You'll receive foundational teachings to support your understanding of course materials and get a peek into the evidence behind some of the course's key themes.

Forest Bathing

In this exclusive video from Micah Mortali, director of the Kripalu Schools of Yoga and Ayurveda, you'll learn how to incorporate the healing power of nature into your life through shinrin-yoku, the Japanese art of forest bathing. This powerful practice can begin to reverse the negative effects of our modern lifestyle on your health and well-being.

Yoga for Emotional Flow

In this complete, downloadable Sounds True audio program, Stephen Cope presents a life-changing strategy for opening to the energy of your emotions in even the most challenging situation. Through breathing and visualization techniques used successfully by thousands of his students, Cope offers listeners practical tips for day-to-day emotional balance; lessons in awakening the witness consciousness (a nonjudgmental vantage point for welcoming emotions); steps for "clearing the field" at the end of each day; and more.
Course Overview and Highlights
Over the course of eight powerful sessions, you'll not only begin to clarify what your true calling is, you'll learn how to really live it and act upon it in the world. Each session begins with a guided meditation and includes a combination of lectures, practices, reflections, and homework to support your journey. Weeks 3 and 8 include LIVE sessions with Stephen.
1:

Ancient Wisdom, Perennial Challenge

August 27, 2018
Session One introduces the Bhagavad Gita and lays the groundwork for beginning to clarify your true calling. Through Stephen's engaging storytelling, the tale of Arjuna and Krishna comes to life in a way that's immediately relevant to our modern-day quest for meaning. Highlights include:
The five paths of yoga—breathwork and postures, knowledge, meditation, action, and devotion
The Bhagavad Gita as an archetypal map for finding your purpose
Coming to a crossroads—making moral decisions in a complex world
The revolutionary nature of action in the world as a spiritual path
2:

Dharma: Bringing Forth Your Unique Genius

September 3, 2018
In Session Two, we explore the "Four Pillars of Dharma," essential teachings in yoga that outline the stages of discovering and fulfilling your true calling. You'll learn important practices that begin to shed light on your gifts and how to best express them in the world. Highlights include:
Three powerful exercises for clarifying your calling
Look for clues—big and small—that point you in the direction of your purpose
Explore connections between your own calling and the needs of the greater good
"The Romance of Dharma"—understanding what a true calling is not
3:

Doubt: The Central Obstacle to Dharma

September 10, 2018
PLUS a live session on September 11, 2018 at at 8PM ET / 5PM PT
Session Three explores doubt as the central, invisible, and paralyzing obstacle to living out your dharma in the world. Doubt slips into your life when you're divided or pulled in conflicting directions and unable to take action. Here we explore the antidote. Highlights include:
The Five Hindrances on the path—grasping, aversion, restlessness, sloth, and doubt
Identify where the self is split and begin to bring yourself into wholeness
Explore connections between your own calling and the needs of the greater good
Two major exercises for uncovering doubt and its roots
4:

Cultivating the Spiritual Friend

September 17, 2018
Session Four helps us investigate how our external world provides us with guidance for pursuing a life of meaning, purpose, and direction. How does your everyday experience reflect what you need to know? Highlights include:
How our relationships guide us—explore tales of Krishna and Arjuna, Bach and Beethoven, and more
If the world is a Rorschach test (inkblot test), what do you see?
The four ways our relationships transform us and how to identify important relationships in our own lives
5:

Consciousness: The Development of the Seer

September 24, 2018
In Session Five, we learn how Krishna teaches Arjuna to listen to the wise voice within. Along with Arjuna, you'll learn to see life with greater clarity and hear your own internal guidance. Highlights include:
A classic meditation for clearing the mind
Cultivate "witness consciousness" from Eastern and Western perspectives
Remove obstacles to discernment—take action without becoming overly biased or reactive
Awaken the part of you that can see the truth of your purpose
6:

Doctrine of Unified Action

October 1, 2018
By Session Six, your purpose has likely become clearer. Now, you're asked to commit to it more fully. You'll learn practical ways to accomplish unified action—the alignment of all you do with your calling. Highlights include:
Peel away anything that distracts you from your true calling
Explore history's exemplars of unified action at work—Susan B. Anthony, Martin Luther King, Nelson Mandela, and more
The miracles that occur when you allow your dharma to guide every part of your life
7:

Surrender

October 8, 2018
In Session Seven, we explore one of the most challenging parts of living our true calling—how can we unify our actions around our purpose, commit to expressing it fully, and still let go of the outcome? Highlights include:
The ways in which grasping for outcomes interferes with our performance
Why it's better to "fail" at your own purpose than "succeed" at the purpose of another
The unfolding of possibilities much greater than those we can imagine for ourselves
8:

The Doctrine of Inaction in Action

October 15, 2018
PLUS a live session on October 16, 2018 at 8PM ET / 5PM PT
In Session Eight, all of our explorations come together. Over the past weeks, we've identified our purpose and learned to fulfill it in the world. Now, you'll explore how to continue living out your own true calling—and to embrace the deep joy it brings. Highlights include:
Flow states—key components and how to systematically promote them
The beautiful paradox of effortless effort
Freedom from bondage to the self—allowing something bigger to work through you
How does the Bhagavad Gita end? What, ultimately, does Krishna choose?
Program Summary
Eight HD Video Sessions
Two Live Q&A Sessions
A Private Online Journal
Complete Downloads of All Sessions
Guided Meditation, Journaling Prompts, and Homework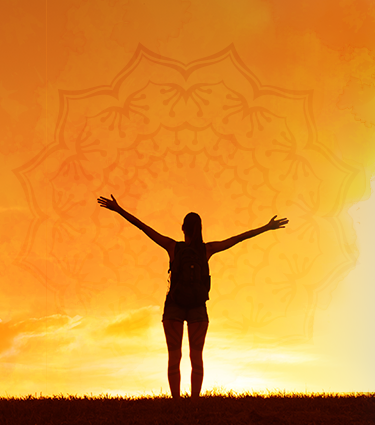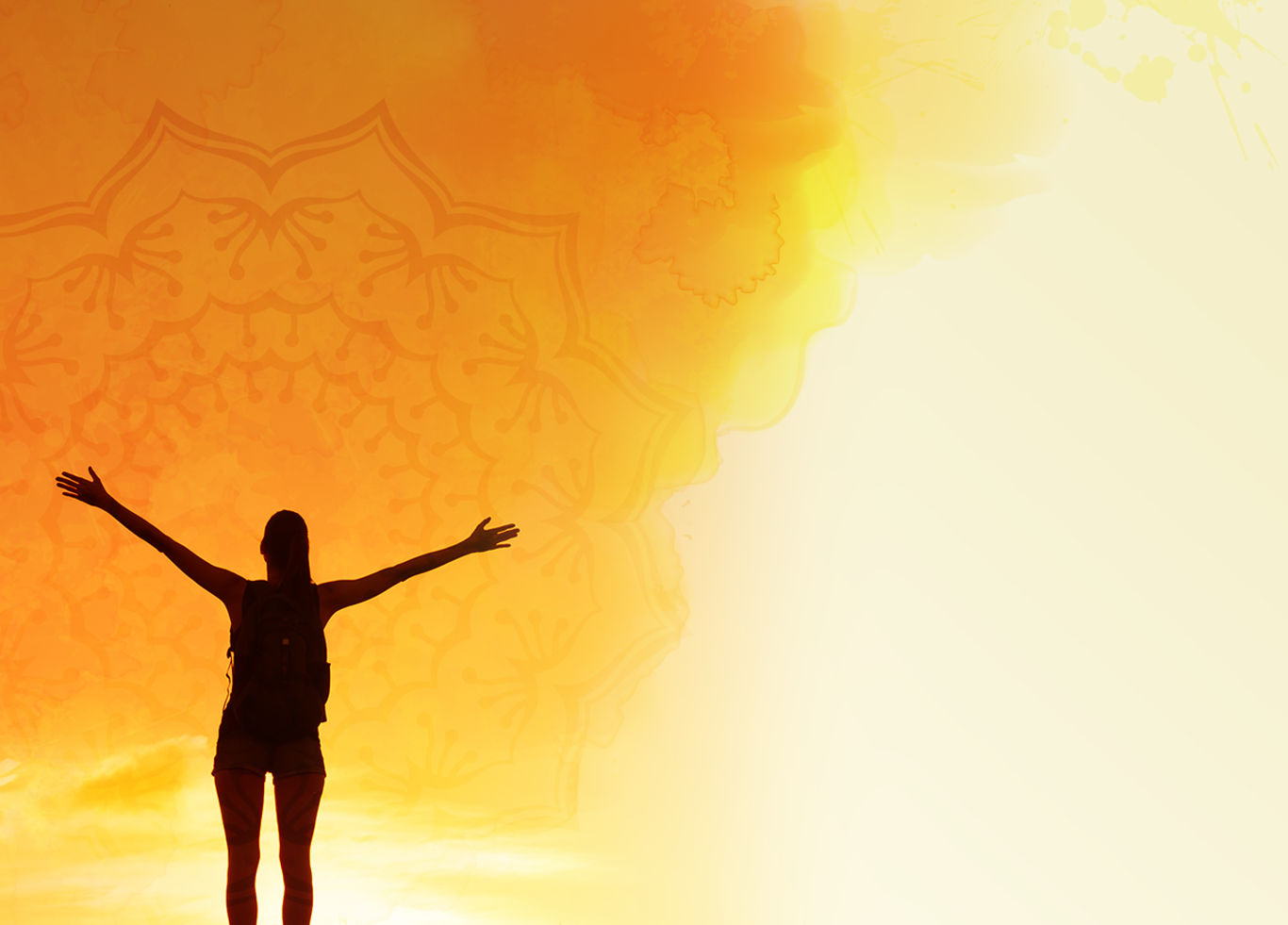 Plus Your Bonuses
"The Science of Yoga"—a 65-minute masterclass with Stephen Cope
"Forest Bathing"—a guided practice with Micah Mortali
Yoga for Emotional Flow —the complete downloadable audio program
Stephen Cope invites you to be part of
Your True Calling
Registration
is now closed
Please sign up below if you would like to be notified when we reopen registration.
We unconditionally guarantee your satisfaction with all Sounds True products for one year when purchased via our website. However, if you are not 100% satisfied with this product for any reason, simply return it with receipt for a full refund.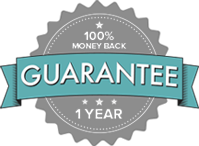 Praise

Stephen Cope is a national treasure. He is an incredibly rare combination of brilliant spiritual thinker, elegant prose stylist, and empathic, grounded teacher.
— Dani Shapiro, author of Devotion

Through masterful storytelling about extraordinary and "ordinary" individuals, Stephen Cope unfolds perennial wisdom teachings found in the Bhagavad Gita that can illuminate your path.
— Tara Brach, PhD, author of Radical Acceptance

[Cope] masterfully unfolds the stories of everyday people like you and me, as well as those whom we cherish as our heroes and heroines, revealing the doubts, fears, trials, and passions we will all face when we dare to live an authentic life of purpose and meaning. It will deeply inspire your heart, soul, and mind and lead you ever more deeply into finding and celebrating your own dharma.
— Richard Miller, PhD, author of Yoga Nidra; president, Integrative Restoration Institute; and cofounder, International Association of Yoga Therapy
Frequently Asked Questions
How do I purchase Your True Calling?
You can purchase the course here.
How do I access Your True Calling after I have purchased?
To access your course, you will need to:
Log in to your Sounds True account
Click on "my library" (located in the navigation bar at the top right of the page)
Click on "Online Courses" (located on the left side of the page)
Find Your True Calling
Click on "go to course"
Can I download the course to a computer or mobile device?
If you are accessing the course on your computer, you can download the course audio and video onto your computer.
If you are accessing the course on your mobile device, Apple has restrictions in place for downloading audio and video content that is not purchased through iTunes. To transfer audio/video content to your Apple mobile device, please download the files to a computer, then sync your device to your computer via iTunes.
For all other mobile device types, you should be able to download the course audio and video directly to your device.
The course can be streamed on your computer through your digital library or on your mobile device through the Sounds True App.
Are the sessions live or prerecorded?
The course videos are prerecorded. Sessions noted as "Live" or "Q&A" are live.
Can I stream the live sessions from a computer or my mobile device?
Live sessions are viewable on Mac and PC. You can stream them on Android and Apple mobile devices through the browser. If you are not using wifi, please check with your mobile carrier, as additional data rates may apply.